From February 20th to February 23rd, 2020, local and regional wine producers, importers and distributors, producers of spirits and other beverages will gather under the domes of Belgrade Fair at BeoWine Fair.
In addition to Serbian wines, this year's BeoWine Fair will present wines from 13 other countries: Georgia, Italy, Germany, France, Croatia, Slovenia, Bulgaria, Montenegro, Northern Macedonia, Poland, Turkey, Austria and Bosnia and Herzegovina.
Long winemaking tradition of Georgia makes Georgian wines an inseparable part of this country's national identity, so winemaking in Quevri amphorae has also made it onto the UNESCO list of World Heritage Sites. Wines from this country will be presented at BeoWine 2020, in accordance with wishes of numerous winelovers in Serbia, who have so far been unavailable to taste Georgia's oenological treasure. Italy, whose wines are very popular in Serbia, will present Italian wine regions on a joint stand with large selection of wines. From Croatia, organizers have announced wineries from Pelješac and Istria at a joint stand, as well as individual stand of olive oil producers from Istria.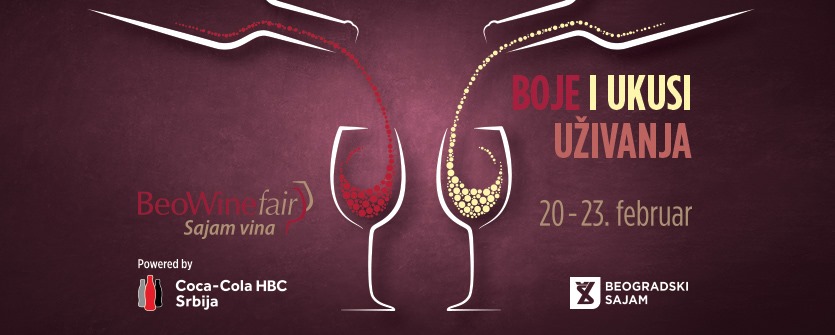 Opening hours: 10am-7pm
Tickets: A single ticket 400 RSD, group visit 300 RSD
Parking: 200 RSD per hour
Accompanying program:
(PR)