It is quite legitimate to ask the question: what are the features of a rosé that costs 90 EUR and what makes it different from a bunch of seemingly similar rosé wines on the shelf (at least in terms of color) ... So we're talking about the most expensive rosé in the world, the ultra premium wine from Chateau D'Esclans which is presented to consumers as Garrus.
For a Provençal rosé to reach a seemingly astronomical price of 90 EUR, vital prerequisites must be fulfilled: nowadays, rosé is no longer a summer drink - rosé wine is enjoyed throughout the year and offers numerous opportunities to combine it with food and special occasions. Thus, its importance increased and it escaped the perception of easy-going, frivolous wine for instant summer enjoyment.
Sacha Lichine, owner of Chateau D'Esclans greatly contributed to changing the image of rosé. And when he managed to put rosé wines in the spotlight, he decided to make the best rosé.
Of course, you need to put together a winning recipe... And if we speak about Garrus, it goes like this:
1. Take one famous oenologist. It sounds good enough if he worked previously for Chateau Mouton Rothschild. And he certainly has a solid knowledge of making wine.
2. In order to have high quality raw materials, you will need grapes from old vineyards. Chateau D'Esclans estate covers an area of 267 hectares, with vineyards spread over 72.9 hectares. Grapes from the best plots are selected for Garrus, and varietal composition is prevailingly Grenache, as well as Rolle (Vermentino) and Syrah. Grenache for Garrus originates from an 80-year-old vineyard, 4 hectares in size, located at the top of a hill, sheltered by a belt of Mediterranean forest.
3. Very often, oenologists go for color when making a rosé at the expense of wine's aromas and structure, because today's consumers appreciate light pink color in the glass. In order to achieve both, Sacha Lichine decided to mix both black and white grapes, which are then fermented together (mixing red and white wine is by no means allowed). Thus, he got a rosé that possesses certain qualities of white wine. The color of Garrus shows delicate golden yellow hue on the rim in the glass, and the wine has more complex rounded aroma profile.
4. Quality, quality and nothing but quality... Hand picking from sunrise to noon, optical sorting. Destemming and slight crushing at 7 degrees Celsius, blending 90% free run juice and 10% first slight pressing. No maceration. Fermentation in a 600 liter barrel. Batonnage twice a week.
5. Concerning the barrels, each barrel has individual barrel temperature control. A coil with chilled water stretches through each barrel down to the bottom, while the computer monitors and adjusts temperature in each barrel. The combination of new and twice-filled barrels (light to medium toasting). Sur lie ageing for 10 months. In the cellar, 70% of barrels are replaced with new ones every year. In accordance with market requirements, kosher version of Garrus (according to Jewish regulations and customs) has been produced in a separate section of the wine cellar since 2013.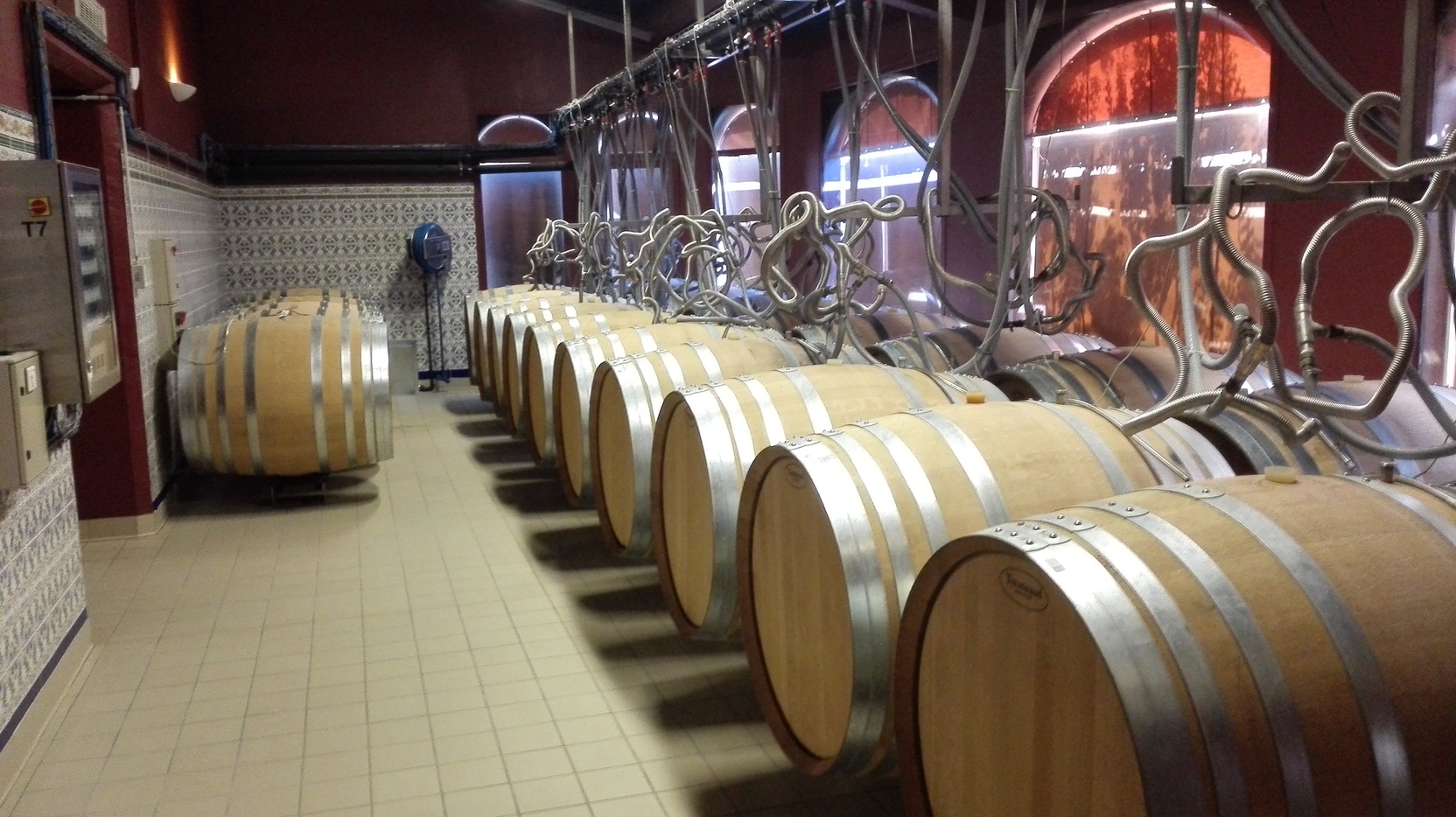 6. Modern bottle design sending out the impression of luxury and style.
It's a seemingly simple (yet expensive) recipe. However, it also requires great commitment. Wineries generally treat rosé as a by-product that will improve their cash flow during the summer months. Sacha Lichine took rosé seriously, which is witnessed by his approach.
Garrus 2017 - Chateau D'Esclans
An incredibly complex wine. On the nose, quite subtle, elegant. Aromas of white peach, cherry, apricot intertwined with hints of vanilla, toast, spices, almonds... On the palate, you have an impression of drinking white wine. Full-bodied, multi-layered, firm, muscular structure. Slightly creamy mouthfeel, supported by freshness and minerality. On the palate, flavors of cherries, white peaches, citrus fruits sandalwood, spices. Precise, long finish.