Little is known among art historians in Serbia that our eminent painter Vladimir Veličković (1935-2019), during his artistic career, was also the author of a wine label in Italy.
In the early 1980s, the idea was born to build a vineyard in the immediate vicinity of Cantina Produttori Cormons Winery in Cormons (northern Italy), which would bring together wine grape varieties from all continents. The collection grew from year to year, and today it contains 955 different varieties of vines in the vineyard, which is why it is often visited by students of viticulture from all over Europe to become more familiar with diverse varieties that grow there.
Grapes from that vineyard were used for the first time in 1983 to make Vino della Pace (Wine of Peace) with the idea that grapevines from all continents should be united in a bottle of wine. Today, the "wine of peace" is a symbol of this winery. Each year, three well-known artists design labels, and a bottle of this wine is sent to the presidents of all countries in the world as a symbol of peace and unity.
A fun fact is that one of the greatest contemporary Serbian painters, Vladimir Veličković painted the label for vintage 1990 of Vino della Pace, thus joining an extensive list of international artists who designed labels for Vino della Pace.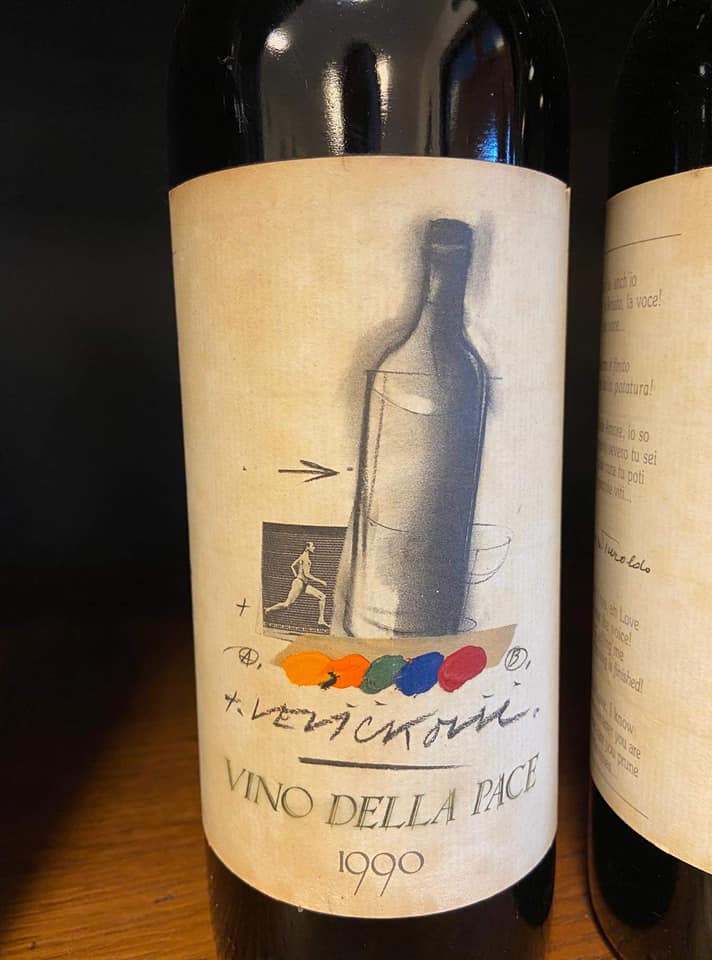 Label Vino della Pace 1990 - Artist: Vladimir Veličković