Serbian wine scene has entered into its adolescent stage. We have recovered from early childhood illnesses - wineries now observe positive examples of relationship between good marketing and wine selling (something that, for example, Serbian eau-de-vie scene still needs to discover and learn). In one of the recent articles, we have pointed to several examples of successful wine promotion cases (http://www.vinopedia.rs/?p=5606). As mentioned, the goal is to be different, unique, to do something that others have not done so far.
In order to be able to compare, let's take an example of wine promotion in well-developed wine market such as France which I attended in person. I had an honour to attend the Millesima Blog Award ceremony at the wine cellar of Millesima company.
What is Millesima?
Millesima has been one of Europe's leaders in en primeur and fine wine retail since 1983. Their Bordeaux cellar houses more than 2,500,000 bottles from the best vintages and producers from Bordeaux, Burgundy, Rhone Valley, Alsace, Champagne … Over the last 20 years, Millesima has delivered wine to more than 70,000 customers worldwide.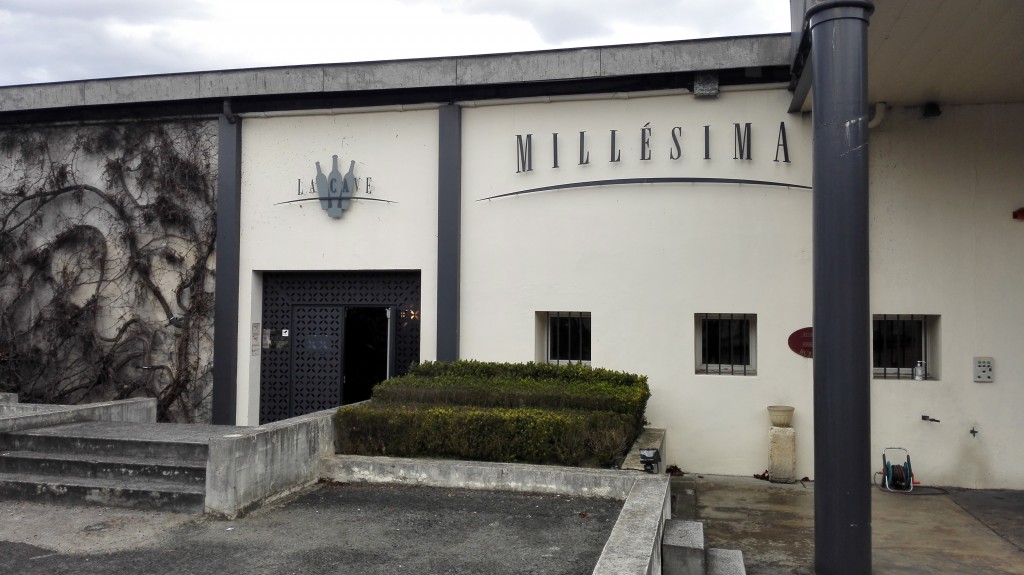 Millesima Blog Award ceremony was organized in their wine cellar in Bordeaux. One could hardly find more appropriate place as a venue. Innumerable bottles from the most famous wine regions and appellations are stacked along impressive corridors. The notion of paradise from the perspective of wine lovers.
For organizers, the easiest way to guide a group of visitors through the wine cellar would be to organize a walk-through accompanied by staff member and to boast about impressive sales figures and proportions of their wine business. However, there is a different way to visit a wine cellar ...
When I heard that the award ceremony will actually represent a sort of competition in the wine cellar, I first imagined that we would compete in unloading of pallets, unpacking or stacking cases of wine, carrying magnums, etc ... Serbia, Switzerland, the United Kingdom, the United States - a kind of blogging Olympics in Millesima wine cellar ...
ACTIVITY: WARM-UP
After entering the wine cellar with constant temperature and humidity required for wine storing all year round, we were welcomed by a buffet packed with oysters, shrimp and other seafood. Other terrestrial delicacies were served alongside. They were accompanied with a selection of wines from Bordeaux. Home base kick-off. Relaxed conversation, socializing with employees of Millesima ... Warm-up for what's to follow.
ACTIVITY: BRING BURGUNDIAN COLOURS INTO YOUR LIFE
We continue our tour of the wine cellar and arrive at the next pit-stop. Burgundy and an opportunity to taste several labels from this region that are available in Millesima portfolio. We also have a chance to demonstrate our skills in graphic arts (as well as wine knowledge) assisted by a local artist. The task is to determine vineyard areas of Chardonnay and Pinot Noir on the map of Burgundy and then use wooden molds showing adjectives that describe these two varieties and create color prints.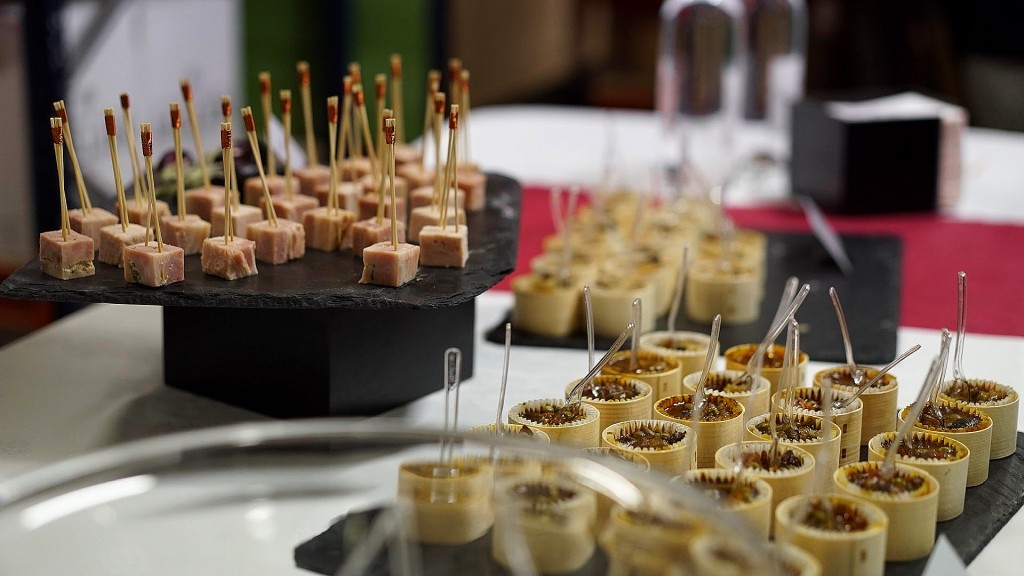 ACTIVITY: BULL'S EYE
When we reached the next pit-stop, we were divided into two teams: the Loire team and Alsace team. The activity was accompanied with wines from these two regions of France. The task is to throw darts at the center of the team's wine region in the map of France. Since I had already demonstrated my skills in playing French carambole billiards during our stay in Chateau Fombrauge, my intention was to avoid injuring somebody and to focus on throwing darts in the direction of the map. After several attempts, Serbia again extended  its winning streak as part of Alsace team. I really didn't expect to win this activity, but an ancient proverb says: "Even a blind pig finds an acorn once in a while." Perhaps the Serbian warrior gene also helped me a bit... My opponent from the team of Alsace (blogger Mike from the UK) friendly congratulated the winner. And we moved on to the next pit-stop!
ACTIVITY: SOUTHWARD JOURNEY
The next part of Millesima wine cellar tour brought us to the south of France, the Rhone valley. It was an opportunity to take a couple of amusing photos that will capture jovial atmosphere of the moment. Indeed, the atmosphere became more relaxed. A couple of hours had passed and this tour of the wine cellar turned into a perfect occasion to meet the marketing team of Millesima and Mrs. Cécile Daquin-Magrez, daughter of Bernard Magrez and Management Board member of Bernard Magrez Group.
ACTIVITY: ITALIAN GOLD
At the next pit-stop, we reached the most important wine regions of Italy: Tuscany and Piedmont. And a new challenge: two sand pits contain small gold nuggets. Two teams must jointly dig the sand and excavate gold nuggets. Then, these gold nuggets should be placed on the scales. The winner will be the team whose nuggets weigh more on the scales.
SWEET FINALE
After some sweets, chocolate cake and fruit desserts, the moment arrived: Millesima Blog Award 2016 ceremony. A heartwarming moment, but also the moment when a man feels pride and reward for all the years of dedicated work. Millesima really did their best to make this evening special. After the opening speech, there followed the thank-you speach, applause and smiling faces. Bloggers sent out a positive message because in France, particularly in the traditional wine regions such as Bordeaux, there is a sort of rivalry between wine bloggers and wine journalists who write for conventional printed media. We live in the 21st century, young people live with Internet and online. Times are changing fast. Wine lovers no longer have the time to visit kiosks, specialized wine shops or to wait for a copy of their favorite wine magazine to be delivered to their home address. Information should be distributed immediately and easily accessible. Bloggers are always there, just a click away and they provide information about wines within a few seconds. So, we already see the future of wine writing. The only division that exists is between good professional bloggers/journalists and the bad ones. A competition like Millesima Blog Award helps to identify and encourage quality writing.
Photo: © Millésima / F. Lot