Serbian Sommeliers Association SERSA organizes every year Serbian Sommeliers Competition - Sparkling Wine, the specialized national competition for sommeliers excelling in theoretical and practical knowledge of sparkling wines.
This year, on November 9th, in the premises of Hyatt Hotel in Belgrade, three female sommeliers reached the finals, which only confirmed that women in Serbia are increasingly breaking down male dominance in the wine sector. In the exciting finals of the competition, Milena Zakarić from Novi Sad won the first place. Aleksandra Vasić came second, and Anika Manojlović won the third place.
Contestants showed enviable knowledge and experience in sparkling wine service, sparkling wine production methods, varieties, blind tasting of sparkling wines from Serbia and other regions of the world. The contestants also showed their skills in pouring evenly sparkling wine from a magnum bottle into twenty-one glasses.
Milena Zakarić, the winner of the competition entered the sommelier world on April 1st, 2017 after 13 years of work as a waitress in restaurants and hotels in Serbia and abroad. During her two years of training and working as a sommelier, she managed to reach the top class among Serbian sommeliers. Her current plans are to find resident sommelier post in Serbia since she returned from abroad a month ago, and at the same time she hopes to repeat success at some future sommelier competitions and one day proudly become the owner of a small wine shop with a focus on small producers and wines from indigenous grape varieties.
And if you are wondering about her choice of favourite wines and grape varieties, Milena Zakarić highlights Vranac, Cabernet Sauvignon and Sauvignon Blanc. Her favorite wine regions are the Balkans and the Loire Valley.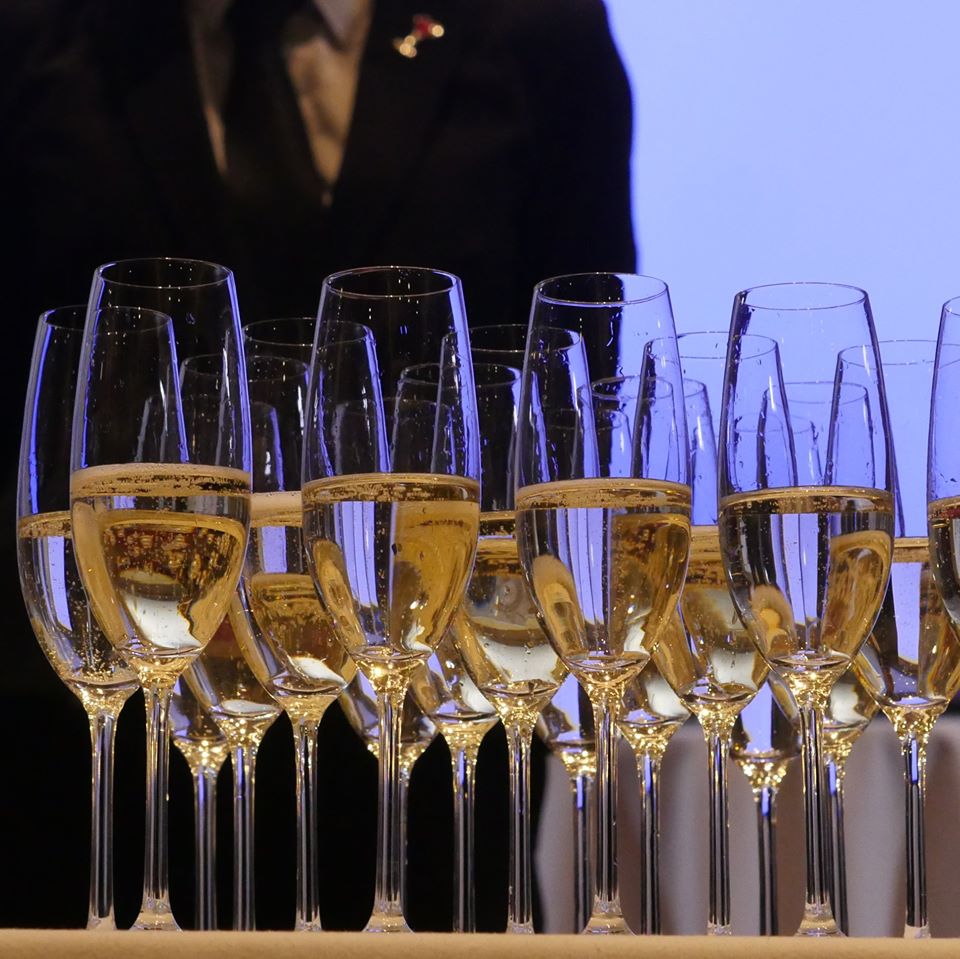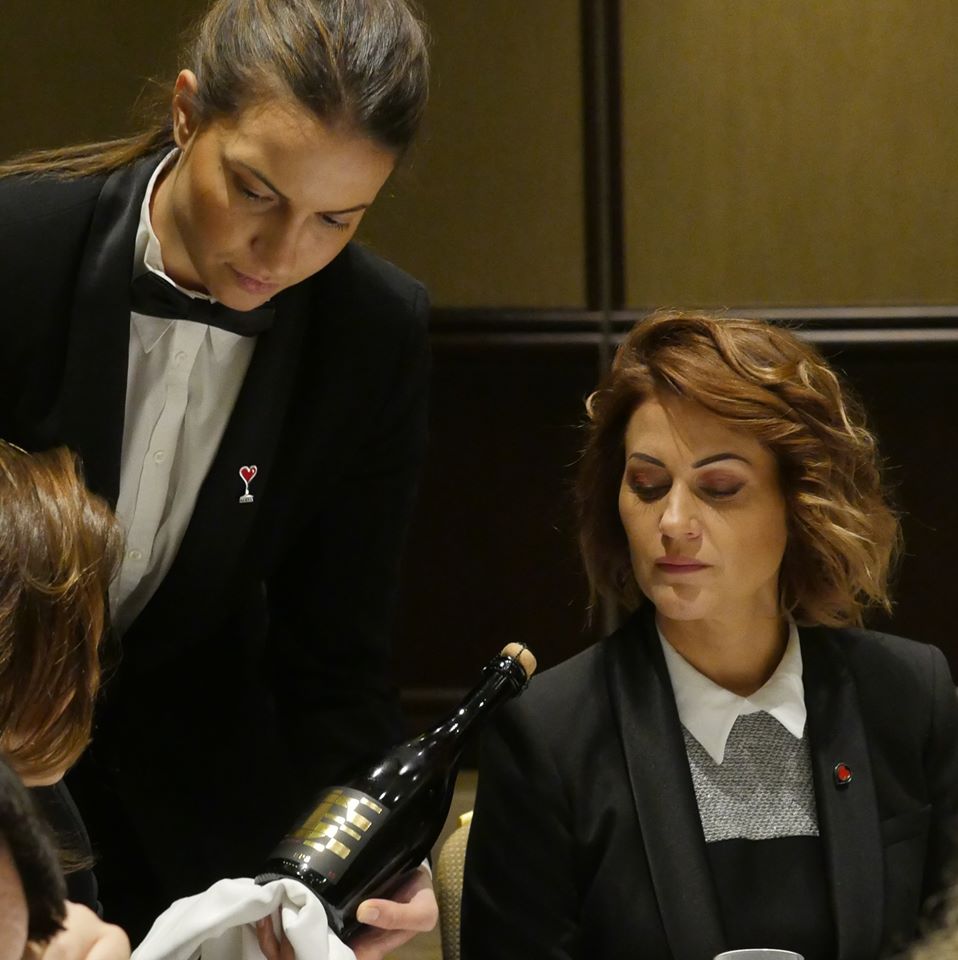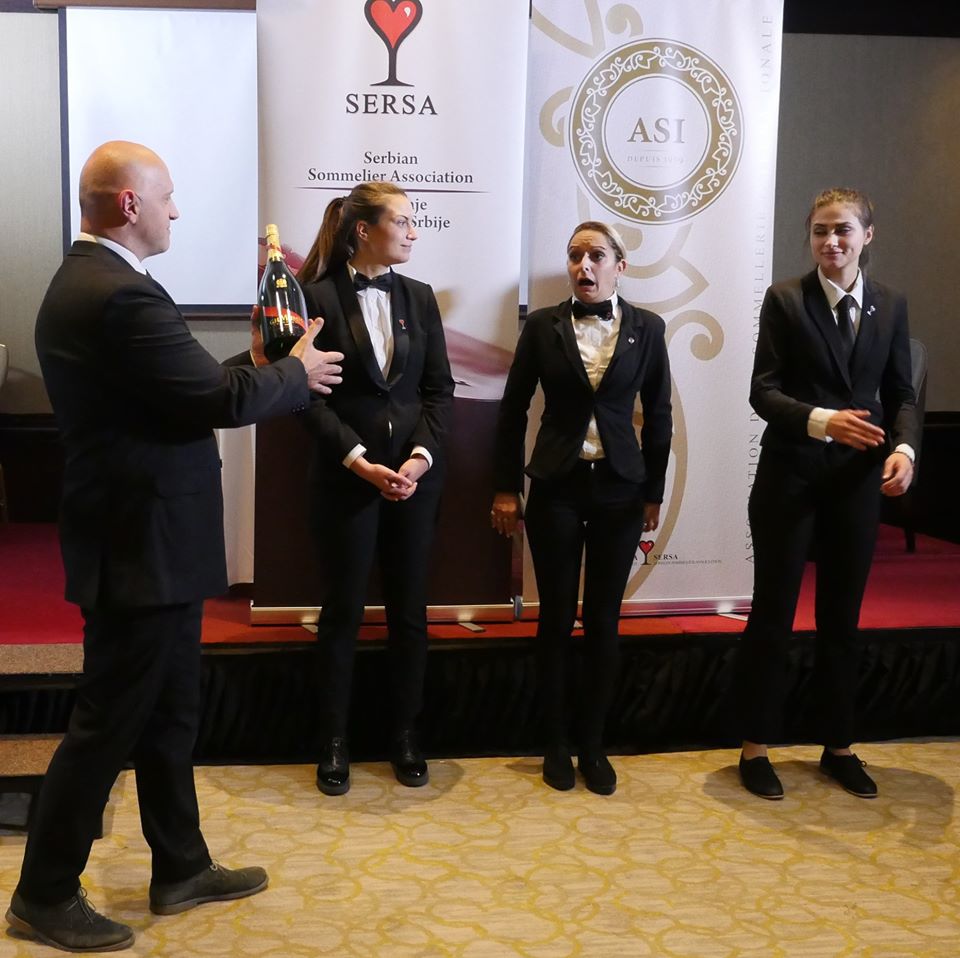 (photo: Z. Bojović)