Hvar, Split, Zagreb, Rijeka, Amsterdam and several Dutch cities got connected on Friday night, December 11th, enjoying an online tasting of Carić wines and pairing with cheese from the Dutch cheese shop L'Amuse, organized by Croatian wine distributor in the Netherlands - Croatiangrapes.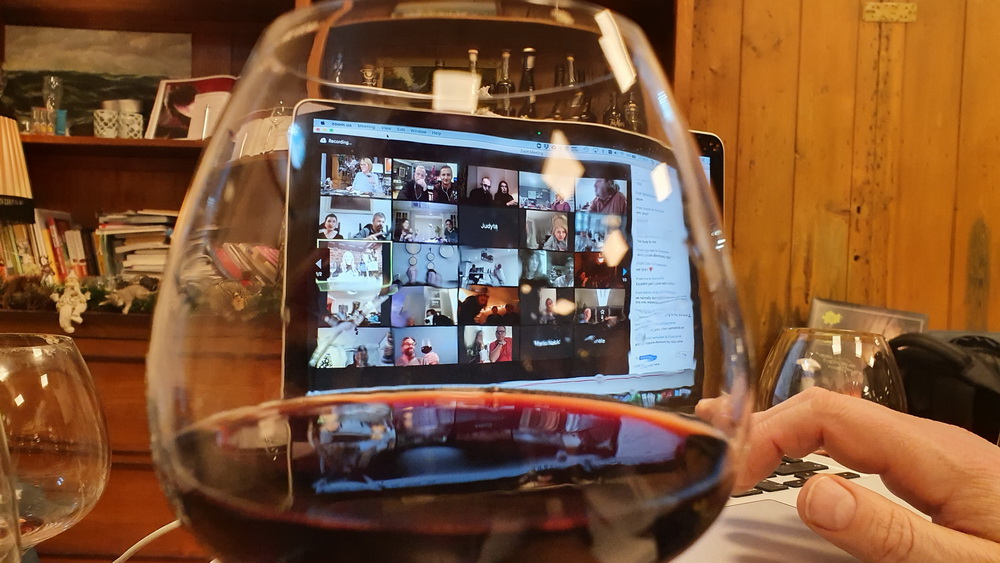 The first such online tasting of wine and cheese from the two countries attracted about a hundred participants who could satisfy their palates. Before the tasting, they received prepared packages delivered at their home address (for 2-4 participants). Each cheese was paired with a specific wine sample. Despite initial suspicion, the participants and organizers did not hide their enthusiasm after the tasting.
Cheese and wine, many agree, make a "perfect marriage"! In general, it can be said that younger, fresh white cheese goes better with crispy, fresh wines with fruity aromas. Fatter and richer soft cheese is paired with more complex white wines, and the hard and mature cheese requires stronger, more complex, full-bodied wines. Blue cheese typically goes great with sweet wines, however Betty Koster demonstarted at the tasting other options as well.
At the tasting, Ivana Krstulović Carić introduced her winery Carić, the island of Hvar and Croatian grape varieties which were served during the tasting. Cheese expert Betty Koster from Ijmuiden near Amsterdam, prepared a selection of 9 cheeses, each of which she described and explained how and why certain cheeses pair well with wines.
The tasting started with Bogdanjuša Carić 2019, a fresh and easy-drinking, delicate wine with herbal and fruity aromas, and 3 cheeses were proposed: Austrian semi-hard cow milk Alp Blossom, German cow cheese Chiriboga Blue and Spanish sheep cheese Manchego curado. The most interesting combination was pairing Bogdanjuša with Austrian cheese. The second wine was Jubo'v 2017, a blend of Plavac Mali and international varieties (Cabernet Sauvignon, Merlot, Syrah), seductive red Dalmatian blend - but at the same time international blend as well, fruit-forward, pleasant, very drinkable wine. Jubo'v was accompanied with English cow cheese Lancashire, Austrian Alp Blossom and blue Dutch Lazulli koe Oudwijker. All three types of cheese found some complementing component in Jubo'v, it "seduced" them all. The third wine, Plovac Ploški 2012, a complex, rich, harmonious wine - received its three pairing proposals: the Italian Morlacco aux morilles, the Dutch Wrangelackost Zweden and the Italian Gorgonzola dolce. Although Plavac coped well with all three cheeses due to its complexity, the present audience selected the first cheese as the best companion.
In addition to these suggested pairings, participants could taste other combinations, choose their favourites - cheese and wine were plentiful, so socializing could continue, in a home atmosphere. Inspired by great feedback, the organizers promise to repeat this tasting at the beginning of next year. Until then, Carić winery and Croatiangrapes are organizing a tasting for the Dutch market in cooperation with De Filosoof wine shop, and a particularly interesting tasting for the Croatian and Slovenian markets titled Wine & Chocolate that will give participants an opportunity to explore aromas and flavors of Dalmatia on the example of Hvar wines and Jelsa chocolate.
(PR announcement)