Filip Ćirić, Homa restaurant's owner and chef, did his best to demonstrate to an international group of wine journalists and experts who flocked to Serbia on the occasion of Prokupac Day 2021 that Homo Sapiens typically evolves into Homo Prokupaciensis after 2 hours of pairing all stylistic renderings of Prokupac with excellent cuisine.
Our ambition was to show versatility of Prokupac when it comes to matching top gastronomy and to underline that Prokupac wines can accompany a range of flavors and textures, no matter whether Prokupac served in the glass is monovarietal, blend or made from dried grapes.
To begin with, white wine made from Prokupac from Župa (Prokupac Belo 2019 - Milanov Podrum) was paired with butternut squash salad. The wine has retained its freshness despite ageing, but the aromas have evolved towards yellow fruit, apple and quince. It was this freshness that complemented the foamy texture of the butternut squash salad and emphasized multi-layered flavors on the palate.
Čukundeda 2019 from Matijašević Winery was served with grilled tuna steak with smoked tomato-based barbeque sauce and sprouts salad with soy sauce, blackberry vinegar and chive-flavored oil dressing. 100 % Prokupac from vineyards located in the village of Orašac (Aranđelovac, Šumadija). Delicate structure of tuna meat and hints of barbeque and soy sauce matched with medium-bodied Prokupac and its spicy finish broke all prejudices about difficulties when it comes to pairing fish and red wine. Prokupac is omnipotent!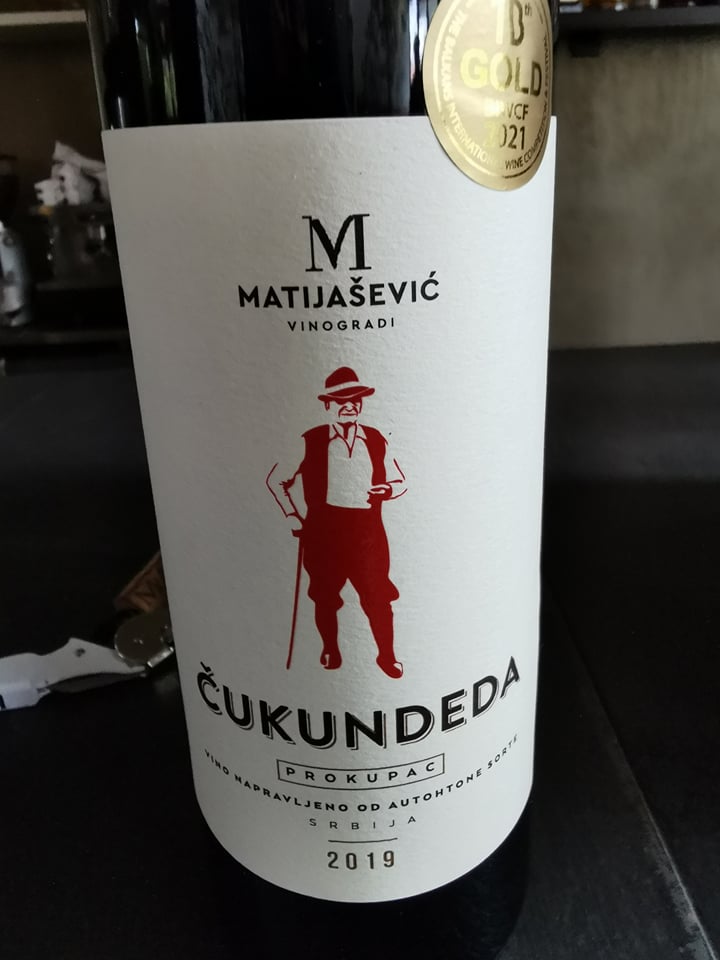 Afterwards, chef Filip Ćirić invited us for a classic pairing of Prokupac and lamb: roasted lamb flank with sweet onion in gravy and pea puree paired with recently released blend of Prokupac and Začinak from Negotinska Krajina (East Serbia) under the label Bukovski Cuvée 2018 from Matalj Winery.
Invited journalists and wine experts had a unique opportunity to taste Tri Morave Rezerva 2016 from Temet Winery, an awarded wine at Decanter wine contest, a blend of Prokupac and Cabernet Franc. Filip suggested pairing this wine with beef tongue baked in melted bone marrow with Dijon mustard and egg yolk ice cream.
And just as everyone thought that we had seen it all when it comes to Prokupac, the trump card eventually came from Župa. Bonsai Prokupac 2016 from Yotta Winery, Amarone-style Prokupac, and remaining few bottles. When they sell out, wine lovers will need to wait until 2023, when the vintage 2020 of Bonsai Prokupac will hit the market. Such concentration of aromas, full body, rounded mouthfeel and strength blended ideally with ice cream choco praline with black truffles, plum jam and hazelnut mousse.
Evenetually, the final conclusion was that Prokupac could match any food combination, whereas such versatility cannot be attributed to all grape varieties. Filip successfully met the challenge and showed a piece of gastronomic wealth of Belgrade and Serbia to guests from abroad.