Although the town of Inđija has built its reputation on the fashion outlet center and favorable conditions near the highway for industrial development (as evidenced by numerous production halls and warehouses of various international companies in the industrial zone of Inđija), this town is slowly becoming a wine destination. Inđija has already witnessed rise of two small family wineries: Komazec and Aven, whilst several other small local producers are involved in winemaking and they may rise to fame in the years to come.
If we talk about Aven winery, the Injac family heritage and their winemaking tradition originate from Dalmatia. Since they had to flee their property, house and vineyard with 4,000 vines in Dalmatia during the 1990s, in the course of years, the Injac family settled down in Inđija and reverted back to their love of vines and good wine.
Aven Winery is located in Inđija, but their vineyards are located in two locations in two different wine regions: Srem and Three Moravas, i.e. on Fruška Gora and in Župa. The Injac family owns vineyards in Novi Slankamen covering the surface of 2 hectares, while in Župa a contract has been concluded for the lease of another 2 hectares of vineyards for black grape varieties. The vineyards in Slankamen include a small mixed vineyard with 30-year-old vines and vineyards planted in 2012.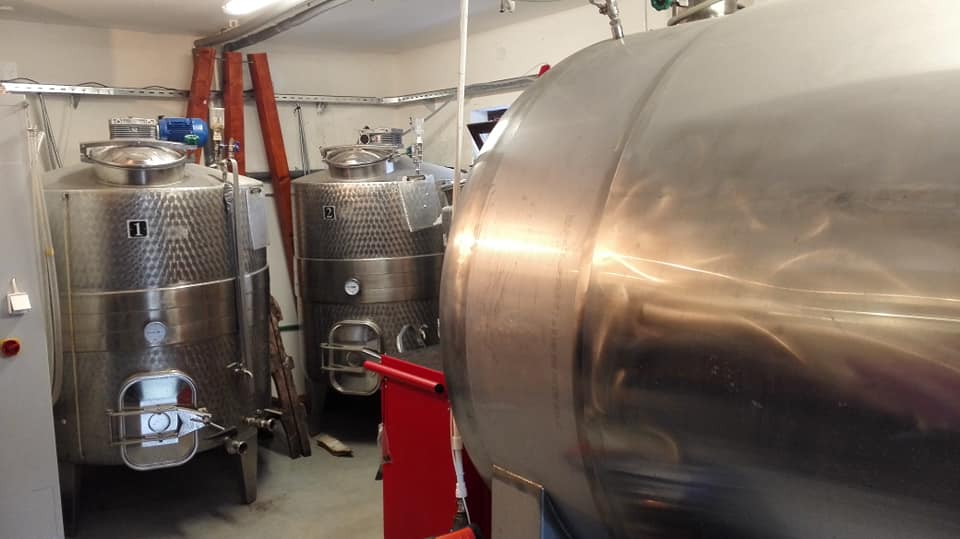 As soon as the measures related to the fight against covid-19 virus epidemic were relaxed, Aven Winery decided to present its wines for the forthcoming summer season to wine audience. A wine event was organized in the winery for guests predominantly from Belgrade and Inđija. The winery produces between 12,000 and 15,000 bottles of wine per year and the goal is to offer consumers exclusively bottled wine, without bulk sale.
The evening opened with Aven Rhine Riesling 2018 from Slankamen vineyard. It's a 7-year-old vineyard. The winery is fully equipped with state-of-the-art equipment which ensures technologically sound wines. When I tasted it, alongside distinct typicity of the variety, there was also slight bitterness that bothered me to some extent. But when the wine was paired with snacks based on mangulica fat and pork crackling, magic happened. That bitterness disappeared, and the acidity from the wine merged with the soft velvety impression of fat left by mangulica cracklings on the palate. Bull's eye. Harmonious pairing that helped the wine to show its beauty.
Pork Bajadera requires more full-bodied wines, so Aven Chardonnay 2018 represents an adequate companion. A wine that can accompany even the most demanding gastronomy, but also its playful aromas come to the fore equally on its own. At the same time, a big challenge for a small winery that is just building its position on the local market in Serbia to stand out among numerous Chardonnays.
In general, white wines of Aven winery show classic varietal typicity, so wine lovers will have no difficulty to pick their preferred variety.
Then we continued the tasting with Aven rosé 2019, wine made from Cabernet Sauvignon with a small percentage of Muscat Hamburg. The wine was accompanied with kulen (traditional pork sausage) and steamed cheese with cucumber in cumin pastry. Fresh wine with a clear fruity character dominated by aromas of strawberry, raspberry, red currant and pomegranate with a pleasant spicy finish. On the palate, the wine brings a fine freshness.
Switching to red wines also means switching to Župa vineyards. Although Župa is primarily known as a region of Tamjanika and Prokupac, international grape varieties have also found their place there. Merlot and Cabernet Sauvignon come from contracted vineyards.
Aven Merlot 2018 is quite ready for the market. Fruity character dominated by fresh red and black forest fruits, wonderful acidity that gives the wine liveliness, soft tannins, juicy long finish. Excellent price-quality ratio (price: 1000 dinars) for the wine that was the unofficial winner of the evening. Especially when paired with medium roast beef sprinkled with sea salt and olive oil.
Aven Balance 2018 is a harmonious blend of Cabernet Sauvignon and Merlot. Well-balanced wine, soft, multi-layered. Tannins are ripe, grainy, further ageing will polish them even more over time. Aven Balance was accompanied with Čarnok, hard, fatty cheese with an aromatic structure, a local version of Parmesan-style cheese. Smart oak. In the cellar, barrels made of different types of oak (Serbian, French) from several manufacturers are combined.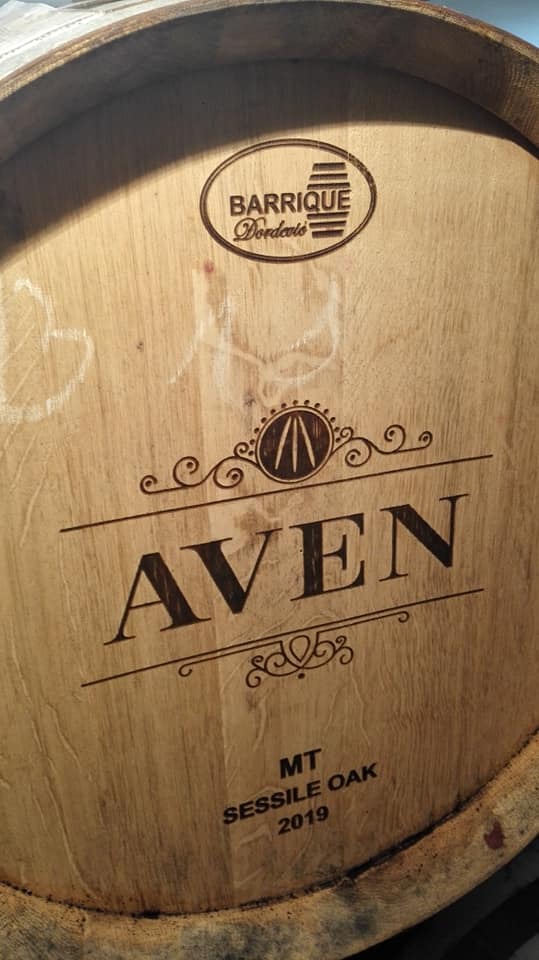 Red wines from Aven Winery generally impressed me more. In addition, the price tags are adequately put.
Did you know?
The winery is named after Aven, a Celtic symbol consisting of three parallel rays traveling to the same center. The word "aven" in Welsh has the meaning of inspiration, that is, essence. This symbol represents divine energy that can be materialized by following three rays: the ray of life, the ray of light and the ray of truth. And wine also represents life, light and truth.