This year's edition of CONCOURS MONDIAL DE BRUXELLES, one of the major wine competitions in the world, was held from May 19th to May 22nd in the small town of Cosenza in Calabria (Italy). Therefore, numerous wine judges from all over the world gathered at the very tip of the Italian boot, in the south practically facing Sicily. It was also the southernmost point of Italy that I have reached so far.
I already had the opportunity to hear a story about the differences in the mentality of Italians from the south and from the north. That's exactly what I was thinking when, upon landing at Lamezia Terme airport, we waited for our luggage to arrive for more than 40 minutes, and then found out that the transfer bus was late and would arrive soon... We are in the south, no reason to get upset... At least there will be enough wine.
More than 300 wine judges were accommodated in 5-6 hotels in the town, which surely meant that every day we would spend at least 45 minutes driving around the city until we all reached our air-conditioned hotel room.
I was glad to see many familiar faces again after corona and that life was returning to normal.
The hosts gave us one day before the actual competition to get to know Calabria more closely. And it starts with its continental part... Sila National Park, magnificent mountains that reach an altitude of 1928 meters, delicious mountain food and local wines.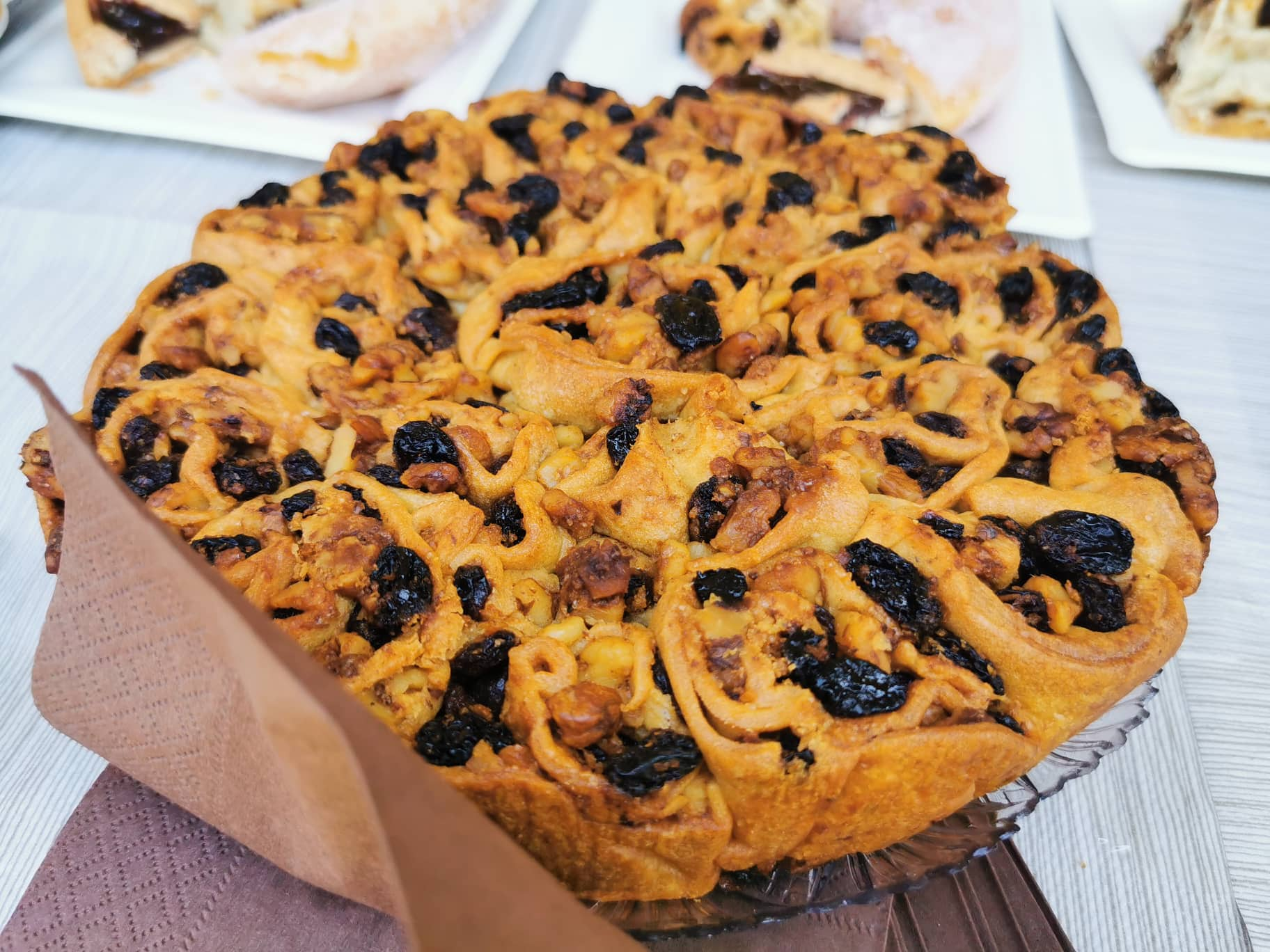 WINE-PRODUCING CALABRIA
If we talk about wine, Calabria is standing only in the 15th place in Italy in terms of the area under vineyards. Typical grape varieties are Greco and Galliopo. The region is specific due to its position, because in the wine world, wine regions with high altitude and low latitude are not often found. For the time being, Calabria has no DOCG areas according to the Italian appellation system, but only 9 DOCs and numerous IGT appellations. Because of this, local winemakers are forced to experiment and apply innovations in order to find their place in the strong competition of the more famous wine regions of Italy. To understand the terroir of Calabria, let's imagine that in the past, during strong tectonic movements, a part of the Alps was torn off and that the African continent pushed it to the south and placed it in its present place. That is why limestone and quartz, clay and granite can all be found in the soil.
A big problem in Calabria's identity is represented by local varieties that can easily confuse even experts, not to mention less experienced wine lovers or wine enthusiasts. Greco is not the same as Greco Bianco, they are two separate grape varieties, both of which originate from Calabria and are believed to have been introduced by the ancient Greeks during ancient times. Pecorello variety from Calabria is not the same as the much more famous Pecorino variety from Marche region, although in Calabria Pecorello is also known as Pecorino. The Calabrian variety Guarnacia Bianca is not the same as Guarnacha/Grenache despite the similarity in name. The Calabrian variety Greco Bianco di Gerace is actually Malvasia di Lipari. Also, Nerello Calabrese variety (which can be found in Calabria and Sicily) is not the same as Nerello Mascalese variety... Hmm, the first day in Calabria and they have already managed to completely put us in the "Hoc unum scio, me nihil scire" state-of-mind.
Already during the first day of stay in Calabria, I discovered a few favorites among Calabrian wines.
Donna Filomena 2020 - Masseria Falvo 1727 -(varietal composition: Guarnacia Bianca) The wine spent 9 months on fine lees in oak barrels. Complex, rich, floral and ripe fruit aromas, citrus, white stone fruit, white peach, yellow plum, hints of smoke. Salty mineral trace on the palate. A long exciting spicy finish. 88/100
Autoritratto Mantonico 2021 - Antonella Lombardo - (varietal composition: Mantonico) Rich expression of Mantonico variety. Aromas of tropical fruits, pears, yellow apples, herbal trace. Acidity gives liveliness to the wine, full body is enhanced by the impression left by more than 14% alcohol. A solid structure, a wonderful wine that will perfectly accompany the rich flavors of Calabrian cuisine. 89/100
We ended our first day in Calabria on the beach, watching the sunset and wondering how come Calabria has not yet become a world-famous and popular tourist destination... Perhaps the secret lies in the fact that the region is intersected by high mountains that make the local beaches more difficult to access.