Did you play word association games as a child? Let's go back to our childhood for a moment and check what the Danube river, a 2000 dinar banknote, Graševina and Prince Milan on a catafalque have in common? I had an opportunity to find the answer on the spot during this year's WineOS wine festival in Osijek (Croatia). During a break between the condensed program of tastings and workshops, I headed to Dalj in Erdut, on the very bank of the Danube river which separates Croatia and Serbia at that spot.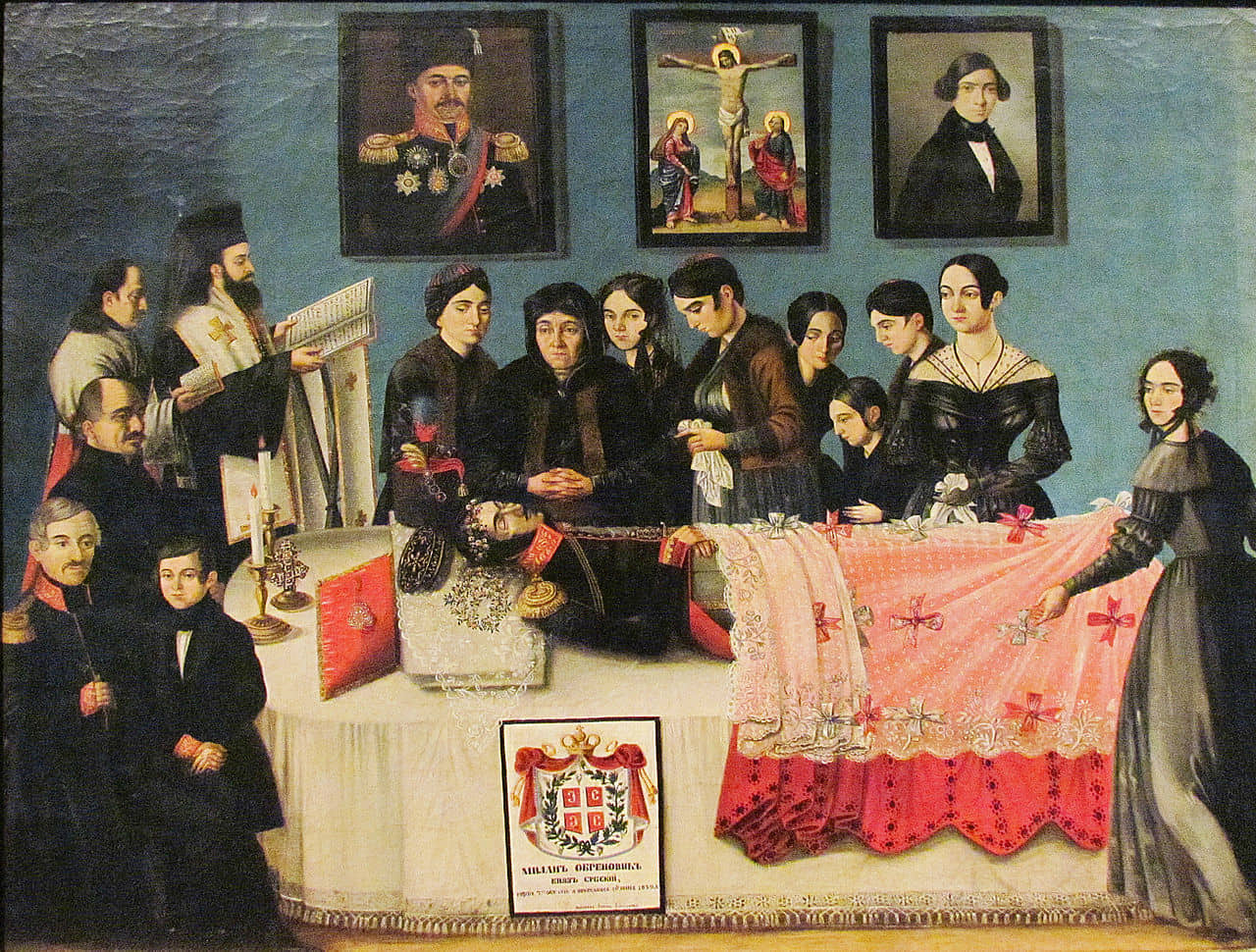 However, they are separated only geographically ... The connections between Serbian and Croatian culture are quite intertwined in that place. Milutin Milanković, a famous mathematician, astronomer and climatologist whose face is shown on the Serbian banknote of 2,000 dinars, was born in Dalj. The painting of "Prince Milan on the catafalque" that is kept nowadays in the National Museum in Belgrade was painted by Jovan Isailović Jr., also born in Dalj. Today, Dalj is extremely important for the wine scene of the entire region owing to Antunović Winery which has become synonymous with the best Graševina, the most common grapevine variety in vineyards both in Croatia and Serbia.
WINERY AT THE END OF AN ALLEY
I arrive in Dalj, almost to the very end of the alley that leads literally to the quay along the Danube river. Across the river, one can see forests that form a green belt around Vajska and Bogojevo in Serbia. This is where Antunović Winery is located. I enter a neatly arranged yard and there we are greeted by Jasna Antunović Turk, the owner of Antunović Winery and her son Branimir. In one corner, venison is simmering over a fire in a cauldron. Young wines and tank samples await us on the table as a welcome, of course, accompanied with crackling spread and pieces of bread spread with pork fat and paprika, a typical snack in this part of Croatia.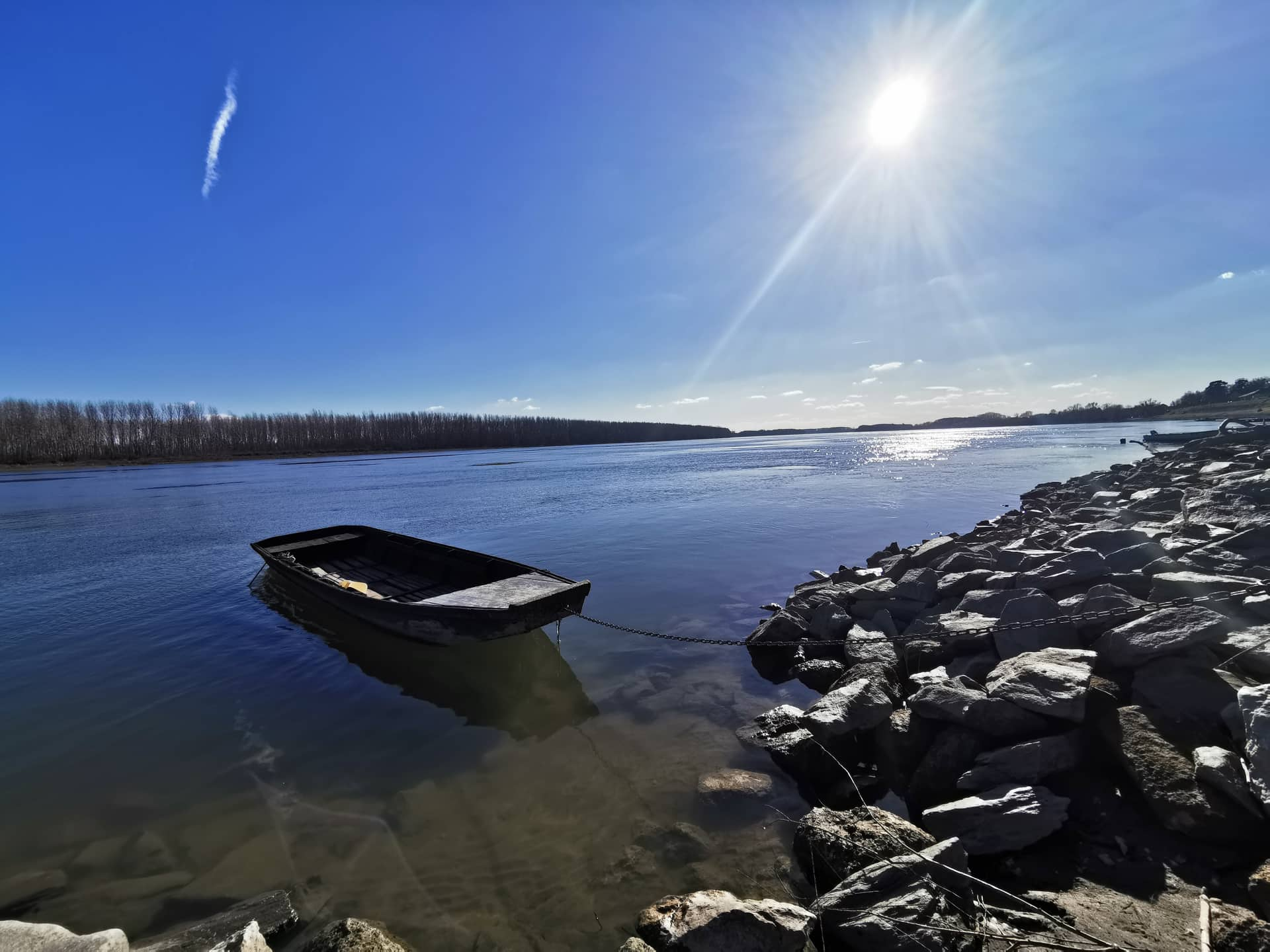 Jasna's son Branimir graduated from wine schools in Bordeaux and continues family business in the winery, but this time he took the main role in the preparation of local game specialties from the cauldron.
The story of Antunović Winery began in 2004, when Jasna made the decision to invest her energy and creativity in planting vineyards in the Danube region, whilst in 2009 a modern winery was built.
Erdut vineyards are part of Croatia's Danube wine region. All vineyards are located at an altitude ranging between 120 and 270 meters, on terroir composed of alluvial soil and river sediments. Owing to the proximity of the Danube River, they rarely have frost problems in the region. Currently, Antunović Winery owns 8 hectares of vineyards, but it is planned to plant another 6 hectares of Graševina.
GRAŠEVINA PARADE
Graševina 2020 - Antunović - Harvest is done in 3 passes through the vineyard during 2 weeks. In the vineyards of Erdut, the harvest 2020 is considered one of the great harvests of the region with exceptional wines. In front of us, we have a varietal Graševina, full of typicity and freshness but also rich in ripe fruit aromas, green apple, citrus, acacia flower. Slightly herbal finish with a touch of delicate bitterness. Medium body. Entirely harmonious.
Graševina Tradition Grand Selection 2017 - Antunović - The philosophy behind this wine is to preserve the tradition of the Danube region and Erdut vineyards. Jasna's intention was to make wine exactly as it had been made in this area since ancient times: with a slightly longer maceration, the Slavonian oak barrels get filled and kept until spring... The only difference is that fermentation takes place with controlled temperature. The wine spent 13 months in Slavonian oak. Full-bodied, creamy, slowly moving in the glass. Lush flavor, complex, plentiful ripe fruit, vanilla, citrus, aromas emanating from the oak ageing round off the impression, nutty tones and citrus in the finish. Distinct minerality shows already in young wines, and this minerality persists in this wine as well. There is no doubt that Jasna has grasped the essence of Graševina and convincingly rules over it.
Graševina Premium 2015 - Antunović - What follows next is premium Graševina from the year 2015. It has matured wonderfully, layered, noble on the nose... Plentiful aromas of yellow fruit, overripe pears, quinces, beeswax, spicy finish. Beautiful acidity that contributes to wine's freshness and just calls for another sip.
Graševina Premium 2013 - Antunović - We have the opportunity to taste Graševina which once received platinum award at the Decanter and thus drew attention to Antunović Winery. Jasna emphasizes with a smile that they still have exactly 857 bottles of this wine in the archive. A whirlwind of aromas rise from the glass: honey, yellow quince, lime, chamomile, tobacco leaf. A wine with a noble patina that best shows the potential of Graševina and confirms its being the great variety of Central Europe.
Graševina Premium 2010 - Antunović - Now we're exploring further frontiers of Graševina. A wine that has been aged for more than 10 years. Acidity holds up well. Intense golden color, intriguing nose, on the trail of the previous wine, but the impression is even more layered, richer. Graševina in the attire of a sophisticated lady who proudly shows her age. Extremely long finish on the palate.
TRUMP CARD, CHARDONNAY FROM THE ARCHIVE
Then we go downstairs into the wine cellar to taste something extra.
Chardonnay Sur Lie 2017 - Antunović - Chardonnay from the year 2017. Natural yeasts, 18 months of maturation in large barrels. A great example of Chardonnay. On the nose, complex, layered, ripe fruit, nectarine, white peach, apricot, yellow apple, vanilla, butter, almond. On the palate, harmonious, rounded, soft, with a hint of minerality that is present in all wines so far.
Chardonnay Sur Lie 2011 - Antunović -Finally, Jasna has prepared another surprise from the archive. The year 2011 was also one of the great years in Erdut. The summer was dry and warm, so the harvest started a little earlier than usual. Jasna emphasizes that this wine was made with a lot of improvisation, they still didn't have a fully equipped cellar, yet they managed to get the best out of the wine. Wine concentrated, rich in extracts. Full body, complex on the nose, developed, layered. On the palate, an abundance of ripe yellow fruit, propolis, meadow flowers, honey, propolis, buttery notes, vanilla. The impact of oak is discrete. A wine that ended this parade of Jasna's craftsmanship in a magnificent way and definitely drew attention not only to Graševina, but also to Chardonnay, which comes from this part of Croatia.
Jasna leaves a striking impression. A woman who is aware of what she wants to achieve at all times, who manages to keep the situation under control. She is self-taught because, despite the fact that her family has a viticultural tradition, she started learning winemaking from the scratch, planting vineyards and continuously making progress and learning on the go, experimenting, striving to get the best wines. At the same time, she did not lose the passion and dedication that can be seen whenever we start talking about wine. She managed to pass that passion on to her son Branimir. Suffice it to say that the entire winery is operated by a team of 6 people: Jasna, Branimir and 4 other employees. And the results are in front of us in a glass.