It's Sunday morning. After a cup of good homemade coffee, I set out to meet Bora, a fellow who returned to Župa in order to restore old family vineyards of Prokupac on Kusak hill after 5 years of previous working in the vineyards of Dveri Pax winery in Slovenia. We're planning to visit those old Prokupac vines.
The road leads us first to Poljana Lukarevina. In Serbia, "pimnice" (traditional winemakers' settlements) in the region of Negotinska Krajina (East Serbia) have already attracted crowds of tourists who typically go there to get acquainted with Negotin wines. Župa in South Serbia also has its own version of traditional winemakers' settlements from the 19th century. They are called "poljana" and unfortunately they are still waiting for adequate promotion. However, it seems that their future is more optimistic... Poljana called Lukarevina (in the vicinity of medieval monastery Drenča) is a protected cultural heritage. First, a wine cellar was restored and it started new life as Rakićević Winery. Now, Vujić Winery is also planning to renovate another wine cellar and welcome tourists there.
Bora is full of optimism about the future plans. His experience brought from Slovenia and Austria as well as lessons learnt by Dejan Vujić (the owner of Vujić Winery) about wine tourism in Switzerland will certainly be beneficial in order to make these plans a reality in the coming years.
Poljana Lukarevina is surrounded by vineyards from all sides. On the south-facing sun-drenched slope, there is an old vineyard of Prokupac. Vujić Winery uses grapes from this vineyard to make Gmitar wine, which was named after an ancestor who planted this vineyard in 1905. The vines in the vineyard are head-trained (bush vine), as it was once common throughout the Mediterranean region. As for the soils, Župa is characterized by alluvial deposits at the valley bottom and as we can see on Kusak hill, sedimentary rocks with lots of stone agglomerate on the hillsides. Some vines in the vineyard that no longer gave their biological optimum were replaced by new vines. However, new grafts were always taken from the vineyard in order to preserve genetic identity of the vineyard.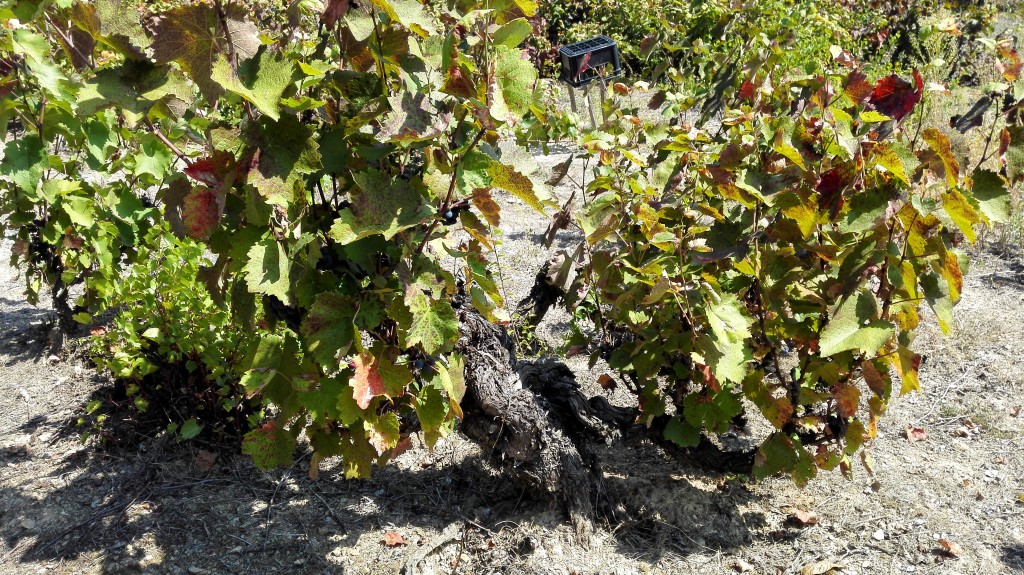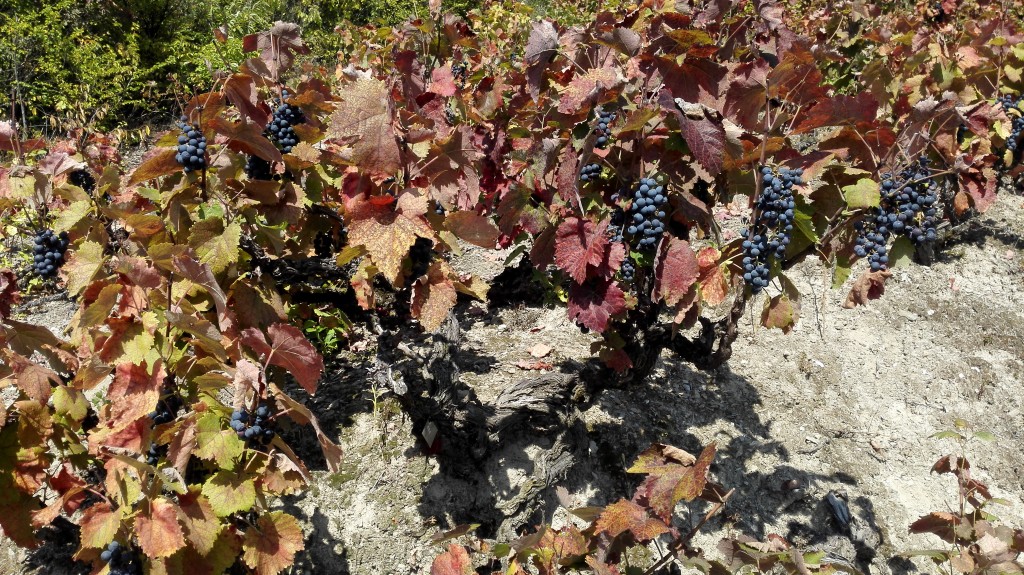 Vujić Winery insists on preserving features of the vineyard and terroir in wine, so they use wild yeast. Dejan, the winery owner, has pointed out several times that he wants his wines to express richness of  the vineyard. Winelovers who taste Gmitar should set off on a journey through time by means of Župa time-machine which will allow them to experience decades and years remembered by this old vineyard.
(28.09.2018)