When you mention the Mlava and Braničevo in Serbia, vines and grapes would hardly come to your mind. In former Yugoslavia, and according to the classification of wine regions in those days, the territory of Braničevo belonged to Šumadija-Great Morava region. Quite unfairly so, because it was always overshadowed by more famous vineyard areas in this vast wine region. Besides, it also differs considerably from those vinegrowing areas according to climatic and geological features. However, long time ago, Braničevo had well-developed winemaking tradition. This is evidenced by the fact that Serbian autochthonous variety Kadarka is also called Braničevka and Četereška (Četereže is a village near Žabari municipality). We can still find small vineyards in the surrounding villages, their size just sufficient to make wine for domestic use in those households whose members still haven't emigrated abroad.
The decision to set up a winery in the region which is not recognized in today's wine world, which doesn't have preserved winemaking tradition, lacks information and historical data about microclimate and previous harvests as well as insufficient info about typicity of wines from this region, represents a courageous move. Setting up a winery means substantial investments, therefore it includes high risk-awareness. So, in 2010, Virtus winery was created with about 15 hectares of vineyards on the total estate which covers 27 hectares of land.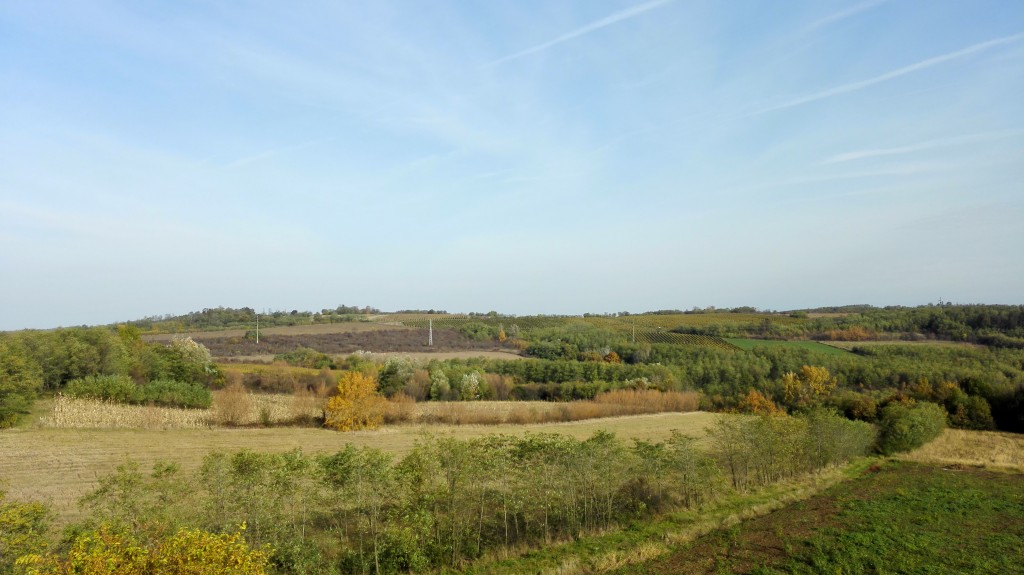 From today's perspective, when we see results in front of us in the glass, it is clear that the choice of location was not mistaken. A young winery, a young oenologist who gained first hands-on experience in vinification of some grape varieties from Virtus' vineyards, young vineyards. And we all know what the year 2014 was like. However, youth often brings daring and courage. They began a struggle to get the most from grapes in such a year and today we see the outcome of these efforts. During 2016, Virtus sent their wines at numerous wine competitions in the region and beyond. Awards have confirmed the quality of wines, including those from the year 2014.
EVERYTHING STARTS IN THE VINEYARD
In order to get better understanding of Virtus' wines, I took the opportunity to visit their vineyards at harvest time at the plot called Konjušica. The harvest was coming to a close. On 25th October, 2016, Cabernet Sauvignon harvest was entering its final phase. The day before my arrival, rain caused a delay in finishing the harvest 2016. Rubber boots were ready at hand as we expected there would be plenty of mud in the vineyard... However, there was no mud around. Vineyards at the top of the hill are sunlit from morning till evening. The morning sun quickly dried the soil and took off the morning dew (this explains how even in the year 2014 their vineyard yielded reasonably good quality of grapes). From the vineyards, you can enjoy the view of the winery nestled on the adjacent hill. We're walking through the rows of Cabernet Sauvignon where pickers are trying to finish the harvest until dusk because the weather forecast promises rain again the following day... While we're greeting the pickers, I am thinking that here the hardest job is to provide regular seasonal workforce... Braničevo is a region with large emigration, almost every house has some family members in Austria, Switzerland, Italy ... Young people are leaving, so only the elderly remain in the villages ... There is a risk that in a few years (especially if Serbia continues EU accession process, the same path that Croatia has already taken so now they face huge outflow of population towards other EU countries) wineries in Eastern Serbia will be forced to "import" labor ... Hilltop plot (the highest and the sunniest plot) is occupied by His Majesty Prokupac. The wind that gently caresses the vines (in Požarevac vinegrowing area, wind rose is a very important factor that affects the quality of grapes because of combined impact of winds blowing from the Danube, those blowing through the valley of the Great Morava and mild winds blowing through the Mlava valley. These winds are responsible for very low frost risk in this part of Serbia since they prevent cold air from landing onto the ground but move it closer to the rivers. Rivers and winds are vitally important for this wine region. After picking, the grapes are immediately transported to the winery. There, resident oenologist Milorad Halavanja closely supervises every phase of grape processing. Thus, the story of Virtus' wines begins every year.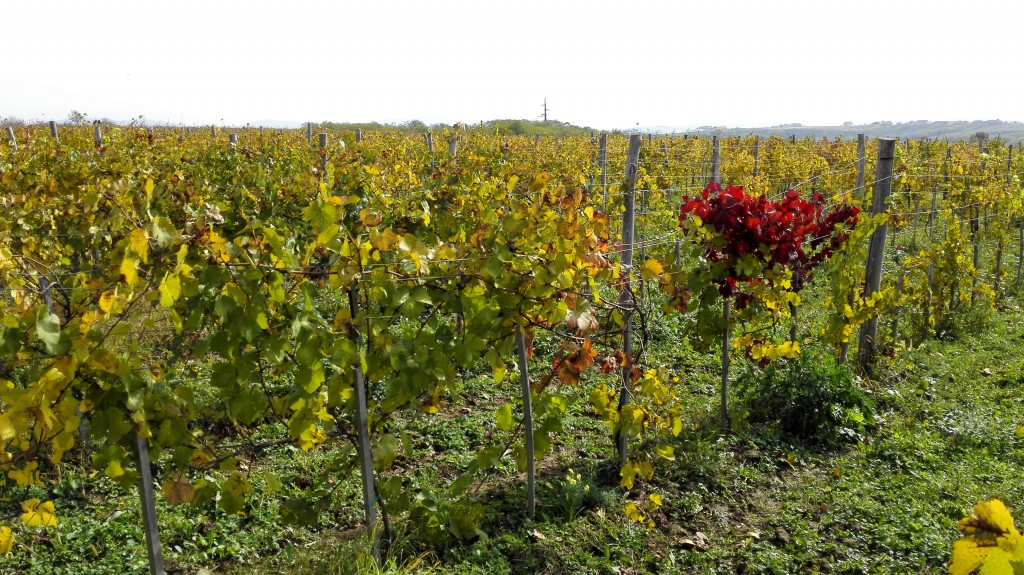 WINE PREMIERE
Wine audience meets wines only when they are out on the market, in a bottle with an attractive label ... Then all worries from the period when fearful glances in the sky sought answer whether it would rain or not, whether the flower onset would start in an optimal period, whether yeasts started to work or not, whether pickers will manage to finish harvest on time, etc, get forgotten... Wine premiere means the moment of truth: the audience should assess the final result and render their judgment about wine. At this year's Belgrade Wine Salon at the Hyatt Hotel, Virtus Winery presented their new wines which will be released in the coming period, and certainly we can expect to see them also in international wine competitions.
Sauvignon Blanc 2015 - Virtus - The predecessor of this wine, Sauvignon Blanc 2014 quickly gained popularity in the Serbian market. In 2015, the winery maintained the same style of Sauvignon, where a part (about 10-15%), fermented and aged in French barrique. A varietal wine that exudes freshness. The nose is dominated by notes of white flowers, elderberry flower, citrus, herbal tones complemented by spicy impressions of dill, sage ... On the palate, medium body. The only criticism here goes to the organizational team of the Belgrade Wine Salon, which seemed somewhat chaotic this year with a series of errors and organizational problems, and one of them was the fact that white wines in the workshops were not timely prepared and chilled ...
Pinot Grigio 2016 - Virtus - As with Sauvignon Blanc, about 10% of the wine fermented and aged in wood (French barriques). Still young, fruity, rich aromas of white nectarines, pineapple, quince bursting on all sides. In the mouth, an elegant mineral trace. Compared to its predecessor from the year 2014, we see also a step backwards in terms of style, but that is understandable considering the fact that Serbia has not yet reached the stage of a developed wine market. Although Europe in general feels so enthusiastic about copper-style Pinot Grigio, so such wines get a lot of attention, we still haven't got used to drinking white wine which doesn't necessarily have to be white... Therefore, Virtus Winery reverted back to classical Pinot Grigio, without those beautiful shades of copper, which adorned wine from vintage 2014.
Gewürztraminer 2015 - Virtus - Of all the white wines at this tasting, Gewürztraminer definitely creates the 'wow' effect ... Fascinating ... Distinct varietal aromas on the nose, rose petals, rose-flavoured Turkish delight, tropical fruit, blood orange, spicy tones... The complexity of aromas on the nose leads to medium body and an equally lavish impression in the mouth. Balanced wine, rounded, pleasant. Speaking of white wine style, Virtus Winery remains consistent. And here we have a part (10%), which fermented and matured in French barrique, including a small portion kept in acacia barrels.
Rosé 2015 - Virtus - I wish we had tasted this wine on October 14th, the World Prokupac Day, or at least when I was writing an article about Serbian rosé wines for publication on the website owned by Elisabeth Gabay, MW. However, this rosé wasn't bottled at that time... Varietal composition: 70% Prokupac, 30% Cabernet Sauvignon. I called this wine "a modern interpretation of tradition." Specifically, with regard to its composition, this wine could have been Ružica. Virtus, however, decided to create something different with this wine, following the style of contemporary light pink rosé wines... Plenty of fruitiness and freshness. Aromas of red currants, wild strawberries, forest fruit.
Prokupac 2014 - Virtus - What follows next is Prokupac from the year 2014 ... While wine was poured into glasses, I wondered whether this wine would be able to meet expectations created by Virtus' Prokupac from the year 2013. Once again it showed that Virtus definitely had no problems with red wines in 2014. Varietal typicity of Prokupac, preserved fruitiness and aromas of dark cherries, red currants, wild berries with smart oak. Plenty of spicy notes create this wine's distinct character. A worthy successor to Prokupac 2013.When I visited Virtus vineyards, I wanted to see the plot where Prokupac grows... The best section of the vineyard, quite sunny, on top of the hill ... It's a guarantee that we can expect better and better Prokupac wines as these vineyards reach their maturity.
​​​​​​​​​​​​​
Pinot Noir 2014 - Virtus - And now something completely different ... Another red wine from 2014. For the first time, Virtus comes to the market with wines made from this variety. If you're looking for Burgundy in it, you will not find any ... Simply, Serbia is a warmer region than Burgundy ... Marselan and Prokupac from Virtus Winery produced in 2014 have already shown that Konjušica plot enjoys plentiful sunshine even when it's lacking in other wine regions. The wine leaves a warm impression, more extractive than you might expect, the color is more intense. Also, there are plenty of ripe tannins, further aging will only soften them. Wine has the elegance of Pinot but still coarse and unpolished .. The nose exudes aromas originating from barrel ageing, and further maturation in the bottle will integrate them further into wine ... It will be interesting to follow how this wine develops in the bottle. And I must mention the label - smart dark blue combined with golden elements that perfectly suits this wine and preserves recognizable visual identity of Virtus Winery.