If we talk about contemporary French cuisine, its alpha and omega is Joël Robuchon. Some would call him a collector of Michelin stars owing to the fact that his restaurants all around the world have been awarded a total of 28 stars. The list of gastronomic capitals where Robuchon opened his embassies (restaurants) is impressive: Tokyo, Hong Kong, Las Vegas, Paris, Monaco, New York and ... Bordeaux. Organizers of the Millesima Blog Award 2016 competition thought that the stars of the wine blogging world would handle gastronomy stars well, so we got an opportunity to dive into the magical culinary world of the restaurant La Grande Maison, which Joël Robuchon opened in Bordeaux and just 10 months after the opening, the restaurant was awarded two Michelin stars. We pass the massive gate and enter the spacious restaurant courtyard, which is breathtaking: more than 600-year-old olive trees ( I learnt from a trustworthy insider that they were purchased in Spain and transported to Bordeaux in special containers), sculptures in the park and the restaurant staff who welcomed us on the staircase of the palace La Grande Maison. My attention was momentarily drawn to Tesla car parked nearby the entrance and I could not help but remind other fellow bloggers that Nikola Tesla was a Serb (a small dose of local patriotism is beneficial prior to lunch in order to whet a person's appetite).
Then we took our seats in the restaurant in anticipation of the spectacle. Even without food, the table resembles a work of art, where each dish represents unique artwork designed by a French ceramics artist.
And then we embarked on a culinary adventure through the menu designed by Joël Robuchon and prepared for us by Chef Tomonori Danzaki.
As for the wine list, the intention was to offer guests a restaurant wine list that can not be found anywhere else in the world. It contains 259 wines from Bordeaux in total, including all Grands Crus. You will hardly find such wine selection in another restaurant. In addition, the best wines of Burgundy, Rhone and Alsace. And as a confirmation of pure art on the plate and on the table, wine is served in carafe and glasses made from Baccarat crystal.
1. Salty appetizer: le quinoa, cœur de bouchée dorée et moelleuse au piquillo fume
2. L'Œuf de Poule au tourteau façon mimosa mêlé de caviar osciètre d'Aquitaine
3. La Betterave en duo de pomme Granny Smith, aux pousses de salades amères, sorbet à la moutarde verte
4. La Crevette Rose dans une infusion de kombu et bonite au gingembre
5. Le Saint-Pierre, le blanc voilé d'une feuille de shiso en tempura, risotto à l'encre de seiche
6. A friendly gesture: A gift from Chef Danzaki... something outside the menu and inspiration of the moment
7. La Canette et foie gras en duo, coriandre torréfié au miel d'Acacia
8. Crème aux fruits de la passion et à la banane, granité au rhum, légèreté à la noix de coco
9. and the finale... Le Moka escorté de mignardises
Luckily, the trolley with "mignardises" didn't stay long in our proximity...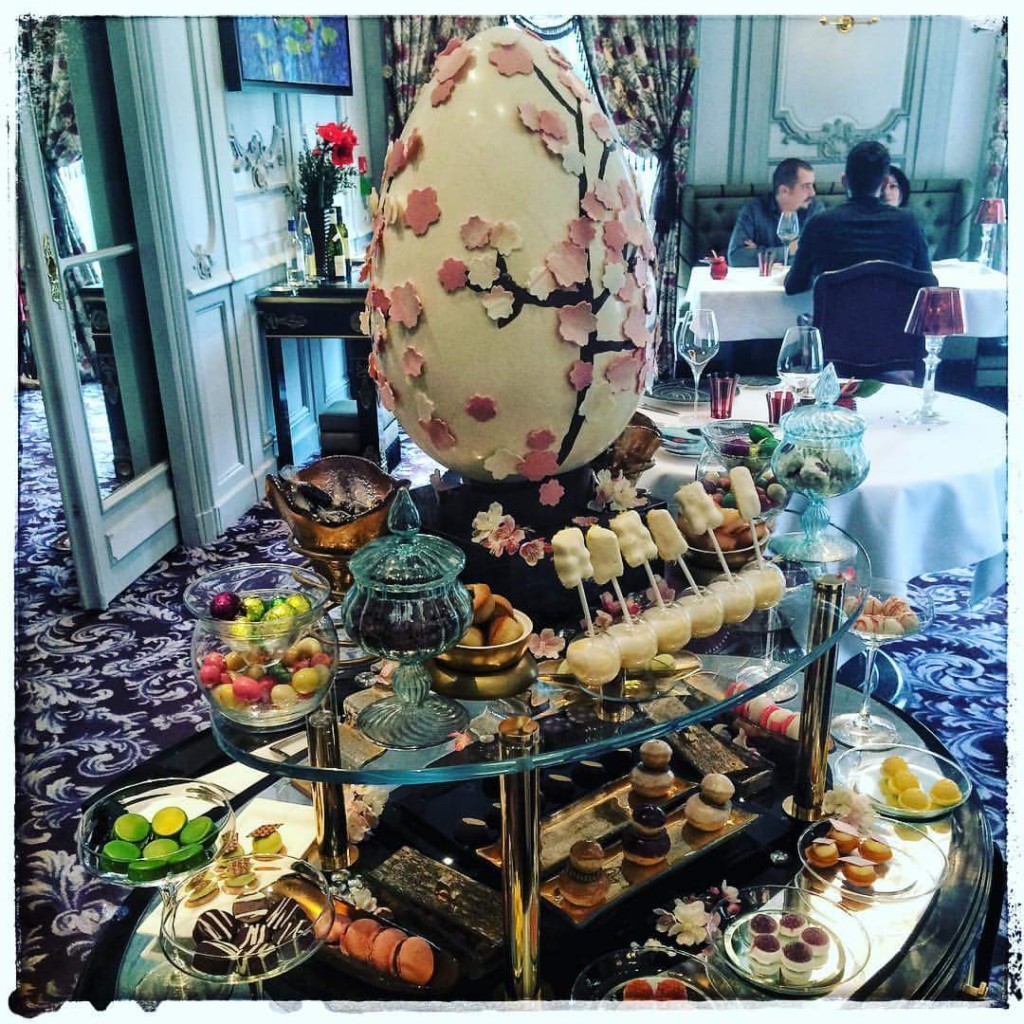 And a glass of Armagnac made this hedonistic experience complete. The moment came to express our gratitude to Chef Tomonori Danzaki.
Michelin stars still haven't arrived in our corner of the world. And at least here in Serbia, it will surely take some time till the situation changes (although I've heard rumors that a restaurant in Croatia might enter this prestigious group soon). But undoubtedly, such a restaurant offers an authentic experience and the food both for stomach and soul.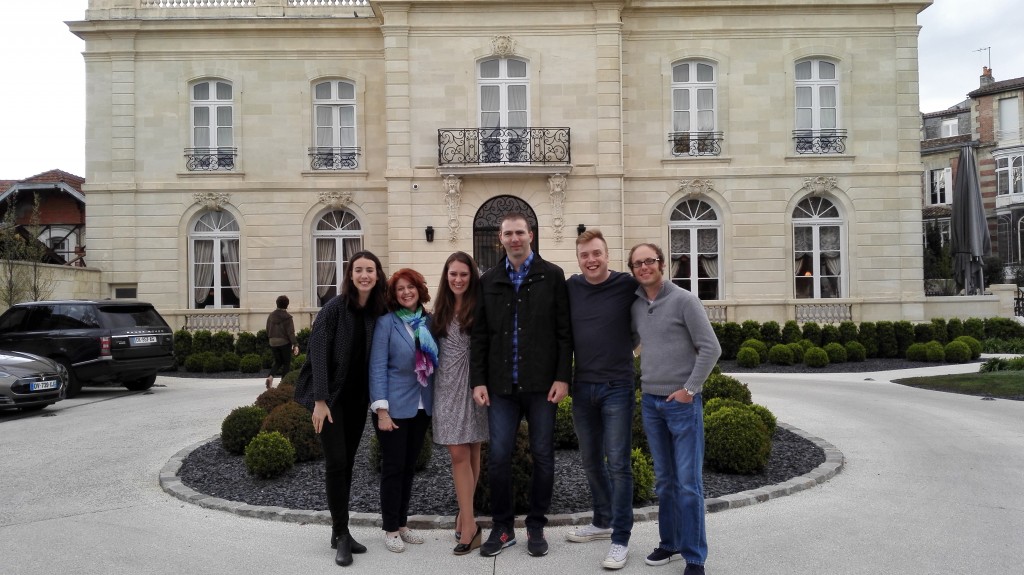 ____________________________________________________ What is Millesima? – Millesima has been one of Europe's leaders in en primeur and fine wine retail since 1983. Their Bordeaux cellar houses more than 2,500,000 bottles from the best vintages and producers from Bordeaux, Burgundy, Rhone Valley, Alsace, Champagne … Over the last 20 years, Millesima has delivered wine to more than 70,000 customers worldwide. http://www.millesima-usa.com/?cm_mmc=blogger-_-branded-_-banner-_-blog+awards